FANTASY FOOTBALL APPS
Fantasy Premier League was launched in 2002, and the rest, as they say, is history. The official FPL game now attracts over 5 million players per year, and plenty of other options have sprung up too. While these are fun to play in their own right, they can also be very valuable tools for bettors. Amongst a raft of other benefits, they give us unique clues as to which players and teams are offering the most value, and which we should steer clear of. In this article, we'll guide you through all the top fantasy football apps currently available, and explain how they can help your betting.
FANTASY PREMIER LEAGUE
The official Premier League fantasy football app is by far the most popular that's currently available. It's arguably the best too, with a layout and level of performance which smacks of quality. You don't get a 4.8/5 rating across 71k reviews on the App Store by accident, after all.For bettors, the app contains a treasure trove of useful information. From swiftly seeing the strength of schedule for a team, to delving into in-depth head to head statistics, to checking out the useful analytical content the Premier League regularly produces, this app makes it a cinch to be extremely well-informed.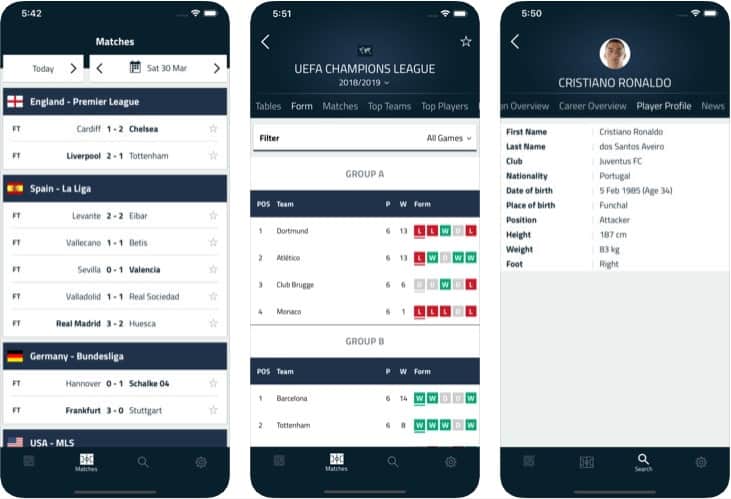 Goal has been one of the most popular resources for football fans for a while now, so it was a natural step for them to launch their own fantasy football app back in 2013. While it's certainly not as big as the official FPL app, it's still received solid reviews from users. Goal has long been renowned for its capacity to break the latest news with lightning speed, and this is also communicated through its app via an interactive newsfeed. A key part of betting success is staying informed, in order to jump on a fresh opportunity, or steer clear of a bad situation. With this app's constantly-updated feed, you'll be one of the first to know about injuries, team selection, and other vital information.
Since 2009, Fantasy Football Manager has offered a high quality alternative to those who – whatever reason – don't enjoy the regular Fantasy Premier League app. It's certainly not as famous as FPL, but both the iOS and Android versions have excellent user feedback, with the latter scoring an outstanding 4.4/5 across 72k reviews.Aside from replicating the general fantasy features of FPL, Fantasy Football Manager also gives bettors the analytical tools they crave. It breaks down a player's form in an easy-to-understand manner, has a live news feed, and is effortless to navigate.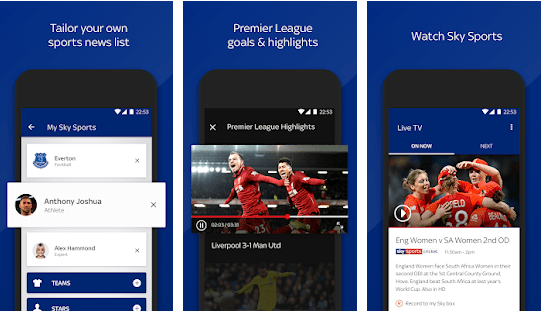 Sky Sports has become synonymous with Premier League football, offering live broadcasts, betting and the Sky Fantasy Football app to millions of fans.If you enjoy both fantasy football and betting, this might be the ultimate app for you. In addition to a high quality fantasy game, Sky have also brilliantly incorporated betting directly into their app. The app allows you to easily set up a 'prize league' with your friends, into which you all stake money, with the winner taking home the pot at the end of t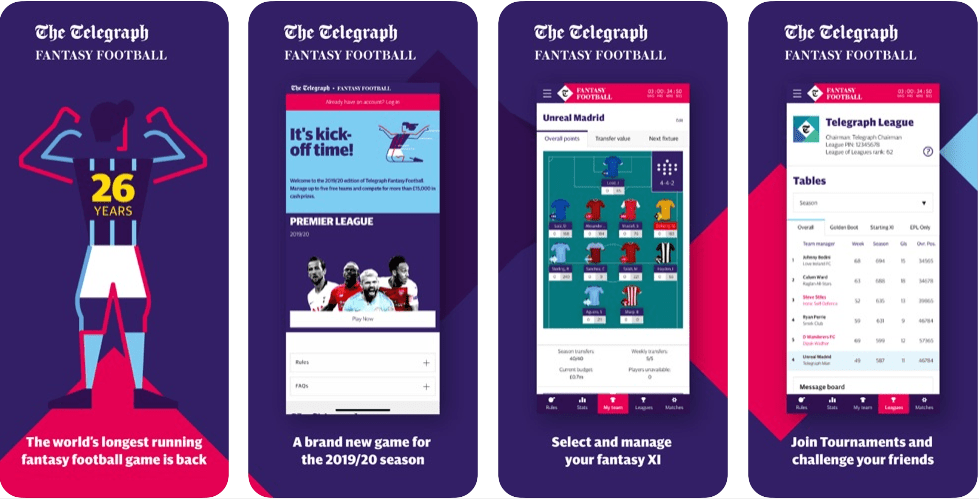 For many years, The Telegraph has been known for the quality of its football writing, with its analysis generally seen as some of the best in the business. We're pleased to say that this excellence continues with its fantasy features, which incorporate the Premier League, Championship and Champions League.For starters, The Telegraph have partnered with some of the biggest names in fantasy football – including Fantasy Football Scout – to bring expert-level analysis, which will be almost as valuable to bettors as it will to fantasy players. There's also an excellent selection of statistics on the app to help inform your wagers, and – as with Sky – there are cash prizes for the best fantasy players, with a hefty £100,000 available on the Premier League version.
There's a natural crossover between football betting and fantasy football. After all, both avenues are only going to be fully explored by lovers of the beautiful game.
As we've seen here, though, it's actually possible to combine these two pastimes through using the best fantasy football apps to help your wagering. By taking advantage of the invaluable analytical data which these apps hold, and their excellent newsfeeds, you can be more informed than ever before, and thus stand a much better chance to turn a long-term profit in your gambling. We also recommend to check some of the best football betting apps reviewed and rated by TBA experts – many of them offer fantasy football betting, along with traditional football markets.