BEST LIVE SCORE APPS
Modern football fans have a desire to be kept up-to-date with the ever-changing beautiful game. They want the latest scores, fixtures, injury news, league tables, transfer gossip, and they want it now. That thirst for knowledge has led to a rapid growth in popularity of the football scores app, but which one is best?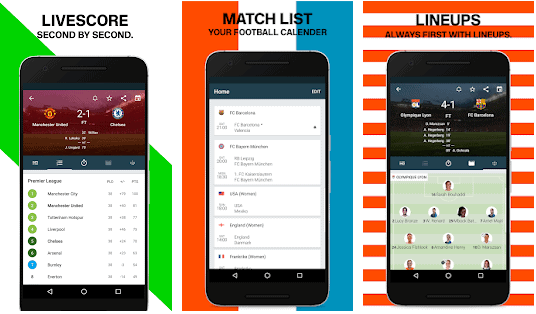 Advertised as the ultimate live football app, it's certainly a bold call but we can confirm they hold their own in living up to the billing. With over 420 football leagues covered from across the globe, this app has been downloaded more than five million times. Users get live scores, updates, video highlights, customised notifications and even opinion polls.
Also: check best apps for football betting tested and reviewed on our site.
LIVESCORE APP
LiveScore is, perhaps, the best known live sports scores app and it has been downloaded millions of times by lovers of the beautiful game.
It has a reputation for providing the fastest and most reliable score updates in all major divisions and competitions, including Premier League, Serie A and La Liga. The all new Ball Tracker allows you to follow where the ball is on the pitch, who has possession and the match stats. It's a game-changer.
FLASHSCORE APP
Fast and accurate, download this app to stay in touch with everything worth knowing about football. The app doesn't just focus on football, you can get live info on more than 30 different sports and 9000 competitions, from tennis, rugby, cricket and more.
Pick your favourite teams and divisions, switch between your computer and mobile app, get live commentary on games and check form.
GOAL LIVE SCORES APP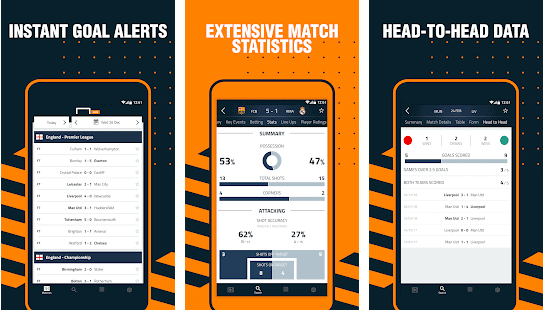 Download this app and get live scores direct to your handset, as well as all the breaking news. Set up your preferred teams and leagues and you'll be made aware of the latest developments before your friends thanks to notifications from the live results app.
All global leagues are covered, including Premier League and Ligue 1, as well as top international tournaments, such as the World Cup and Euros 2020.
SOFASCORE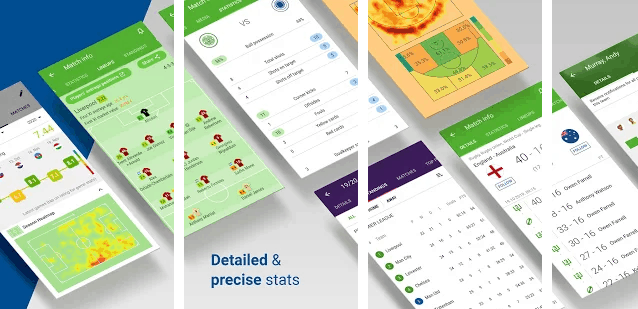 Rated highly on the App Store, users love this app and it's little wonder as it's a real box of tricks and an app that will not only keep you ahead of the game when it comes to football news, it also has all the tools to help football punters do their research before placing a bet.
A number of sports are covered, including football, tennis and basketball, and users can access results, live scores, fixtures, league tables and videos at the flick of a finger.
FOTMOB – LIVE SOCCER SCORES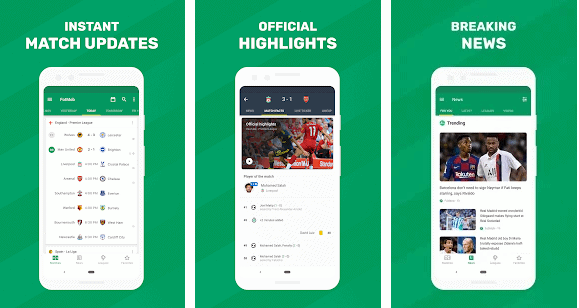 Love football? You'll love the FotMob app. Get team line-ups early and once the game is live this app comes to life. You'll have live scores, match stats and commentary in 10 languages. Away from match day and there's transfer updates, personalised news content and news feeds from over 200 competitions, covering everything from Bundesliga and Premier League to Eredivise and Liga MX.
365 SCORES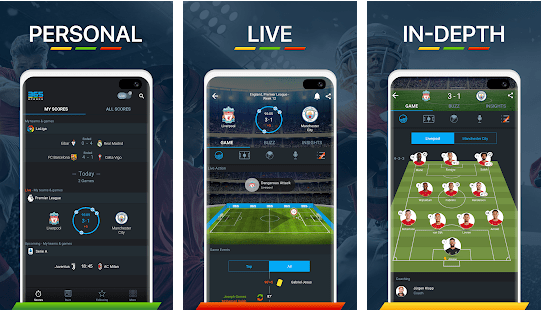 Download this app and you'll be in good company with over 50 million other sports fans taking advantage of the many benefits that comes with using 365 Scores. The Score Centre promises the fastest live scoreboard, you'll get full coverage of news and reviews and the app is 100% personalised, meaning you'll only get updates on the teams you care about.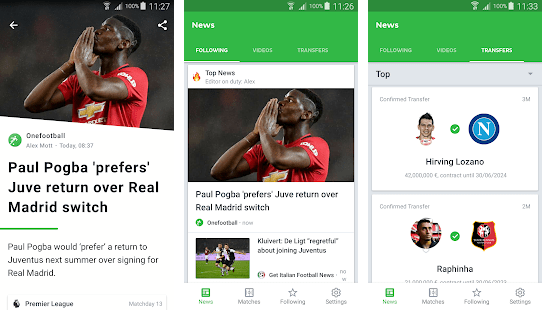 Football lovers can't get enough of this app as it offers them everything they need to follow the sport, even live TV listings. For non-TV games you can tune into the live match commentary which gives expert analysis and predictions. You can even have your say on man of the match and player of the year. All international teams and competitions are covered.