BEST TABLE TENNIS BETTING APPS FOR 2023
Table tennis is a game that requires both skill and strategy, with the sport now being played all over the world. As a result, it comes as little surprise that bookmakers having quickly got in on the act too, with a number of table tennis betting apps now being available to punters.
Those looking to take advantage of ping pong betting markets, this page will deliver nothing but the very best platforms, with our experts having thoroughly tested all bookies. So, whether you are new to table tennis and hoping to learn more about how betting on the sport works or are searching for a new platform to bet using your mobile device, we have all bases covered.
RECOMMENDED TABLE TENNIS BETTING APPS IN THE UK
There are a range of table tennis betting apps available to punters in the UK today, however we only deal with the very best brands. So, for those looking to get involved in table tennis betting, the following platforms are well worth considering:
888Sport Table Tennis Betting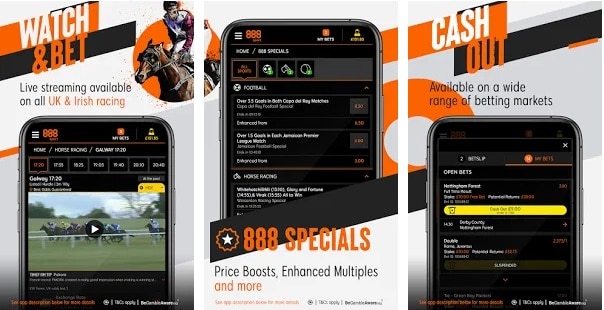 ☑️ App rating: 5/5
☑️ Read full 888Sport review here >>
A similar amount of table tennis markets are also available on the 888Sport app, which also delivers live point-by-point updates, making it easy for their customers to keep track of matches. Both pre-match and in-play markets are found, while many tournaments are available to watch from start to finish thanks to the 888Sport live streaming service. While there are no specific table tennis promotions, their welcome bonus can certainly be utilised by table tennis fans.
bet365 Table Tennis Betting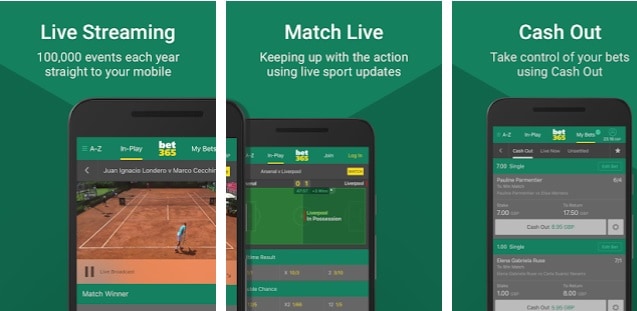 ☑️App rating: 4.8/5
☑️Read full bet365 app review here >>
The table tennis page of the Bet365 app is jam-packed with markets, with popular markets including correct score after 3 games, double result, player totals, winning margin and 1st game race to. Bet365 is one of the world's leading bookmakers, with their live betting platform being one of the best available to table tennis fans today, especially due to the fact that it is accompanied by a fantastic live streaming service. The table tennis odds at Bet365 are also regularly among the best available to punters in the UK.
Betway Table Tennis Betting
☑️ App rating: 4.8/5
☑️ Read full Betway review here >>
There are a variety of table tennis betting options at Betway, a bookmaker which is regulated by the UK gambling Commission. Punters can bet on the match winner and total points, with options only increasing when in-play markets come into play. All major table tennis events during the calendar are covered by the bookie too, including the World Championships and Olympic Games, while less high-profile competitions are also available, including the Setka Cup and Liga Pro Moscow.
CORAL TABLE TENNIS BETTING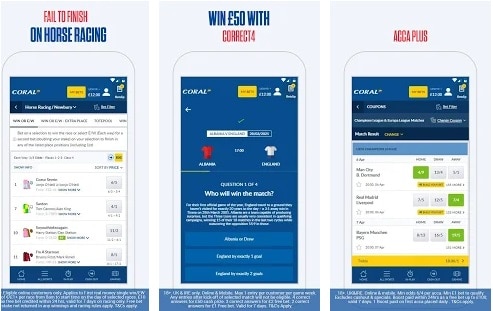 ☑️ App rating: 5/5
☑️ Read full Coral review here >>
Table tennis markets at Coral are separated into Today, Tomorrow and Future, with most matches allowing punters to bet on the winner, correct score, game 1 winner and game 1 total points. Coral's live streaming service also means that their customers can watch a large amount of table tennis games using their mobile app, Available on both iOS and Android devices, the Coral app is easy to use and detailed, perfect for table tennis supporters.
PADDY POWER TABLE TENNIS BETTING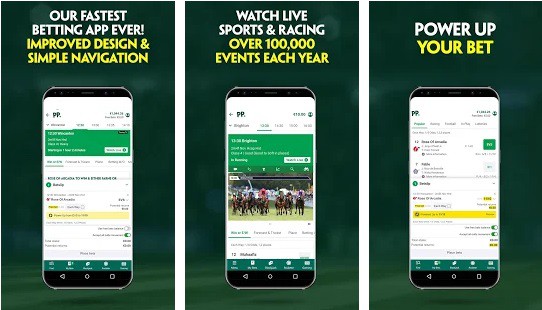 ☑️App rating: 5/5
☑️Read full Paddy Power app review here >>
Irish bookmaker Paddy Power are another to cater for table tennis fans on their mobile app, with events from across the globe being available to bet on. Popular markets on the Paddy Power app include 1×2, exact number of games, game winner and the possibility of games being decided by extra points. Paddy Power are also well-known for their money back special promotions, which occasionally cater for table tennis fans. Meanwhile, live table tennis streaming is also available at Paddy Power, only adding to their appeal.
HOW TO BET ON TABLE TENNIS
Table tennis odds are found on many betting apps today, however before punters can back their favourites, they must understand exactly how ping pong betting works. The following is a step by step guide for punters looking to get involved:
Select your preferred bookie – Perhaps the most important part of the process is for punters to select the table tennis app which best suits their needs, whether it be based on odds, promotions, markets or additional features. All of the apps discussed on this page are nothing but 100% reliable and secure, with customers having some outstanding brands to chose from.
Register an account – Having selected a bookie, the next step is to sign up, which involves providing a small amount of personal details, as well as potentially a proof of identity.
Deposit – In order to be in with a chance of placing winning bets, punters must first deposit funds, with those doing so for the first time likely to be in a position to take advantage of a welcome bonus. Debit cards, ewallets and bank transfers are among the most popular payment methods available to punters today.
Place your bets – Browse the table tennis betting markets available to you, taking into accounts the favourites and underdogs, along with the odds offered. Having found what you believe to be a good value market, place your bet.
TABLE TENNIS BETTING MARKETS
Ping pong betting has grown significantly over recent times, meaning that the number of markets available to punters is also vast. However, it is the following markets that are generally among the most popular when it comes to table tennis betting apps:
MATCH WINNER
Here, punters must simply successfully predict which player will come out on top in a table tennis match, whether it be a pre-match or in-play markets. With draws not being possible in ping pong, there are only two options available to punters here.
POINT BETTING
Point betting is a popular in-play table tennis market, with punters betting on which player will win the next point. Such bets are over in a matter of seconds, meaning that they will not suit all customers.
TOTAL POINTS
Depending on the players involved in table tennis match, it may be appealing to bet on whether there will be over or under a set number of points, which is normally around 95.5.
TOTAL GAMES
Similarly, punters can also bet on the total number of games in a table tennis match, with most bookies making it possible for customers to stake on over or under 4.5.
GAMES HANDICAP
Useful for times when there is a clear favourite and underdog surrounding a table tennis encounter, handicaps can be used in order to level the playing field. Favourites are handed a negative handicap, while underdogs a positive handicap.
MAJOR TABLE TENNIS TOURNAMENTS
When it comes to ping pong betting, there are a number of tournaments which stand out from the crowd, attracting great attention from both fans and punters. The following tournaments are available to bet on at table tennis betting apps during the year:
WORLD TABLE TENNIS CHAMPIONSHIPS
Taking place every two years, table tennis world championship odds are much anticipated, with the event having first taken place back in 1926. The tournament is staged between April and May, with a different host city being selected each time.
TABLE TENNIS WORLD CUP
Held each year in October, the table tennis World Cup has been dominated by Chinese players over recent times, with singles, doubles and team prizes being up for grabs.
OLYMPIC GAMES
The Olympic Games is often viewed as the pinnacle of sport, with table tennis, with singles and doubles medals being up for grabs in the summer event, which takes place every four years. China have dominated all events over the years, with all gold medals in Rio in 2016 going to their players.
COMMONWEALTH GAMES
Another international event which takes place every four years is the Commonwealth Games, which involves the top table tennis players, who are representing their nation. The next event will take place in Birmingham in 2022.
ASIA CHAMPIONSHIPS
Asia has long been the hub for table tennis, with the Asia Championships being held every two years. To date, China have over 120 gold medals to their name, while Japan are their nearest rivals.
EUROPEAN CHAMPIONSHIPS
The table tennis European Championships now take place every year, with singles, doubles and team prizes being available here too. Warsaw is the host city for 2020, before the baton is handed to Cluj Napoca in Romania.
TABLE TENNIS LIVE STREAMING & IN-PLAY
Table tennis betting in the modern era has been enhanced by the addition of live streaming and in-play markets, with the best bookies offering both to their customers. With table tennis being one of the quickest sports around, as well as one of the most competitive, live streaming helps punters when backing players, with customers gaining a better understanding of who is in better form. Meanwhile, in-play table tennis markets open up a host of additional markets, including betting on the winner of individual points.
HOW TO PICK THE BEST APP FOR TABLE TENNIS BETTING
Before placing your first table tennis bet, it is crucial that you select the bookmaker which best meets your list of wants and needs. When making this decision, punters should take into account the following points:
Markets – The best bookmakers will offer a large number of table tennis markets, not only surrounding the leading tournaments. A variety of bet types should be on offer too, including match winner, total points and handicaps.
In-Play – In-play or live betting on table tennis is hugely popular today, with punters being able to stake on their favourite players even after the first point has been won.
Promotions – While table tennis specific promotions are rare, the best bookies will offer bonuses and free bets to their customers, which can be used on table tennis markets.
Live Streaming – As we have already eluded to, the best bookmakers will also stream table tennis matches live on their desktop site and app, with this being one of the most demanded features for punters today.
TABLE TENNIS BETTING TIPS & STRATEGIES
In order to give punters the best possible chance of beating the bookmakers, the following table tennis betting tips have been put in place, which will also help customers when developing their ping pong betting strategy:
Bet on matches involving players which you have a good knowledge of, with staking on obscure table tennis tournaments being a quick way to throw away money.
Always stick to your budget, with staking more or chasing losses never being recommended.
Take advantage of in-play markets and live streaming features, with watching a table tennis encounter before placing bets undoubtedly enhancing your chances of being successful.
Consider all available markets, with 1×2 table tennis markets often not being the most appealing, with there normally being a clear favourite and underdog, based on their ranking, form and head to head record.
Utilise any welcome bonus and ongoing promotions when betting on table tennis, with doing so helping customers to maximise winnings and minimise losses.
Remember that betting on table tennis, along with any other sport, should be about enjoyment first and foremost!
BOTTOM LINE ON TABLE TENNIS BETTING
With table tennis tournaments taking place on a weekly basis throughout the year, there has never been a better time to start betting on your favourite players, with bookies catering for punters in this area better than ever before. The table tennis betting apps discussed on this page are among the best platforms available to customers in the UK, so select your favourite, before taking advantage of the markets and features offered.