SAFER GAMBLING TIPS & RESOURCES
While betting is a pastime enjoyed by many, it is something that others become addicted to. Financial and mental issues can potentially arise, with bookmakers and others working hard to ensure that their customers are safe. This is why it has never been so important to ensure that betting is carried out responsibly at all times. How can punters protect themselves from the potential pitfalls? On this page, we will outline how to carry out responsible betting. Meanwhile, we will also discuss the leading organisations offering support to punters.
How to gamble responsibly
First and foremost, it is important to remember that betting should be carried out for enjoyment, rather than paying the bills. With that in mind, let's take a look at some of the top tips for ensuring safe gambling:
Take Regular Breaks – Given the number of sports and markets offered by bookies today, it can be tempting to place bets on a frequent basis. However, one of the best methods of ensuring for responsible gambling is to take regular breaks. For example, only placing a bet over the weekend or when a high profile sporting event is taking place.
Bet with a Clear Head – Never bet when under the influence of alcohol or drugs. This will significantly impair your judgement. You may well wager over your budget under such circumstances, while your selections may also be negatively influenced. On top of this, avoid betting when sad or upset.
Read the T&C's – Betting rules are hugely important. Those who fail to read the terms and conditions and small print online are likely to come unstuck. You may lose a bet because of a lack of knowledge.
Set a Budget – Based on a small proportion of your disposable income, set yourself a budget for betting. Whether it be on a weekly or monthly basis, never go beyond this budget, regardless of how appealing a bet seems.
Never Chase Losses – When you lose a bet, take time to regroup. Under no circumstances should you look to make up for losses. In most cases, this will lead to enhanced losses.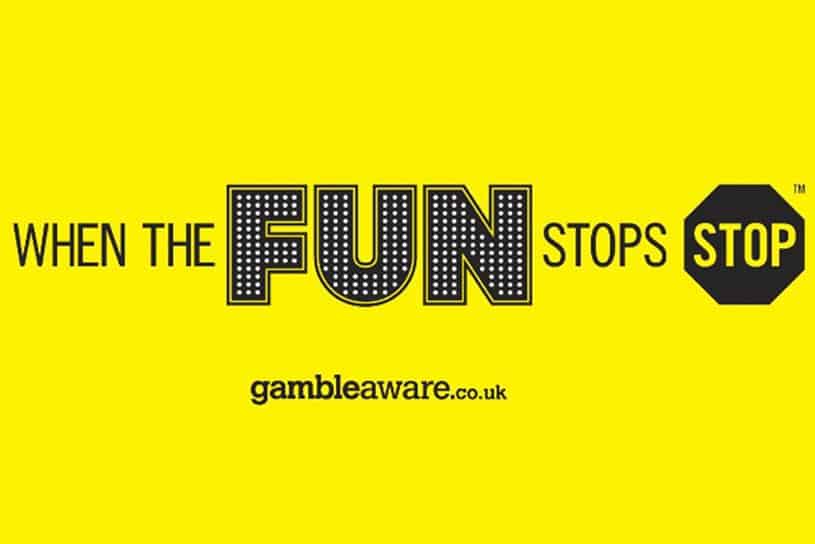 Do not miss warning signs
The majority of betting customers will be able to recognize when they are spending too much time or money on the pastime. However, others will find it more difficult. So, just how can punters understand that they may have a problem or are betting irresponsibly?
Self Assessment
There are a number of actions that punters themselves can carry out. Be sure to keep a track of your spending, as well as how much time you are spending gambling. Meanwhile, ask those around you whether they have seen a change in your mood or attitude. Those close to you will often have a better understand of the situation. Meanwhile, there are a number of efficient self assessment quizzes available online today. Whether it be from GAMCARE, BeGambleAware or elsewhere, such quizzes will make it clearer as to whether you have an issue.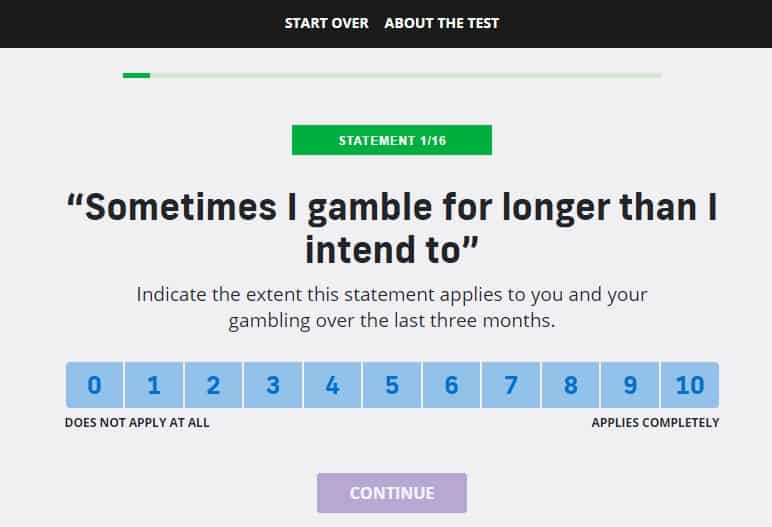 Specialist Advice
There are a number of organisations in operation today that specialise in gambling support. Aiming to offer advice to those in need, the likes of GAMCARE, BeGambleAware and Gamblers Anonymous are experts in the field. Experienced members of staff are on hand day and night, with all conversations being anonymous. So, regardless of how big or small your issue may be, don't be afraid to get in touch.
What Can You Do?
Self Exclusion
Self exclusion is for those wishing to stop gambling of any kind for a period of 6 months or more. The facility is suited for those with a problem with gambling. Self exclusion can be carried out both online and in-store, whether it be betting shops or casinos. All gambling operators must be part of a self exclusion scheme. So, just what tools and organisations are available to punters today in this area:
GamBlock – This tool uses modern technology and analysis to block new betting sites and software. It helps to block vulnerable customers from potentially dangerous sites.
Gamban – Similarly, GamBan is another tool available to punters looking to ban themselves from all gambling related platforms. Available on all devices, GamBan features thousands of different betting sites.
Social Media Blocking – Social media can be a hotbed for gambling content. As a result, there are a number of ways in order to restrict what you view on platforms such as Facebook and Twitter. For example, BeGambleAware offers tips on how to limit your viewing.
Self-Exclusion – Punters can self exclude from local betting shops and casinos. The Self Exclude scheme helps members of staff recognise those who are in breach.
SENSE – Operated by the Betting & Gaming Council, SENSE has been in operation since 2015. This self exclusion programme can be enrolled upon by anyone with a gambling issue. Those enrolled will be restricted from entering any casino licensed by the Gambling Commission.
GAMSTOP – GAMSTOP is a multi-operator online self-exclusion scheme that has been running since April 2018. As we mentioned above, all gambling companies must be part of this scheme.


Setting Betting Limits
One of the ways in which online bookies have helped counter irresponsible gambling is to set spending limits. Now, punters can restrict the amount of money they are allowed to deposit at any one time. Meanwhile, they can also limit their betting activity. Let's take a closer look at the two methods:
Deposit limits – When registering with an online bookie, new customers should be able to set themselves a deposit limit. Whether it be £10 or £100, punters cannot go above this figure when adding funds to their account. This process can also be carried out by existing customers. If a bookie does not offer this feature, it is most likely worth avoiding. Alternatively, limits can also be set through your bank.
Time Limits – The leading bookies also send out reminders, based on how long punters have been logged into their betting account. This gives punters a timely nudge in many cases, with it being easy to lose track of time when gambling. Customers then have the decision whether to remain logged in or log out of their account. Meanwhile, punters can also pause their account for a set period of time. Any timeframe is possible, whether it be a week or two months. This is perfect for when punters feel like betting has got on top of them. This is also known as an exclusion period, which is again offered by top bookies.
Who Can Help?
As we have discussed on this page, there are a number of organisations whose purpose is to offer support to gamblers. The leading companies are listed below:
Bottom Line
The information delivered on this page should have clarified a number of areas. Firstly, just how important it is to gamble responsibly. Punters will also now have a clearer understanding of what constitutes a problem. Whether you feel you have a serious problem or just wish to restrict your betting a little, there are a number of tools available.