BEST DARTS BETTING APPS FOR 2023
The excitement and drama of the sport means that darts is now hugely popular in the UK, with events attracting large audiences on the television and in person. Tournaments such as the Darts Premier League and the PDC World Darts Championship are among the most highly anticipated in the calendar today, with such events attracting major interest from fans, as well as betting customers. A huge number of bookmakers now offer darts markets, meaning that punters can back their favourite players on a weekly basis.
As well as this, the number of betting apps catering for punters has also grown significantly, with such platforms being hugely convenient, while offering a range of features, which add to the user experience. So, for those looking to place darts bets when on the go, let's take a closer look at the top darts betting apps for 2020, as well as where to find the best darts odds.
RECOMMENDED DARTS BETTING APPS IN THE UK
A number of apps cater for darts betting today, including some of the leading bookies operating in the UK today. Darts betting apps are fairly common, however the following are the brands which best cater for fans of the sport:
888SPORT DARTS BETTING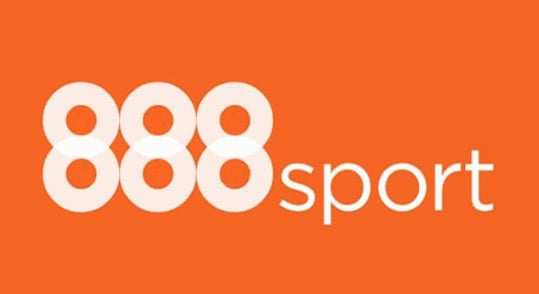 ☑️ App rating: 5/5
☑️ Read full 888Sport review here >>
Whether it be on their desktop site or betting app, a host of darts markets are available at 888Sport, including ante-post, pre-match and in-play options. Punters have 35+ different bet types available in total when it comes to high-profile tournaments, including match winner, highest checkout, most 180's, correct score and the possibility of there being a 9-dart finish.
Punters can also place long-term outright bets on tournaments including the PDC World Championship, with their darts odds being among the most generous around, especially when it comes to live darts betting markets. 888Sport also offer live streaming opportunities surrounding darts, meaning that punters can regularly watch the action unfold as it happens.
BET365 DARTS BETTING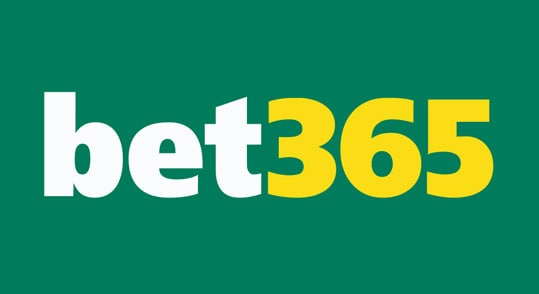 ☑️ App rating: 4.7/5
☑️ Read full bet365 review here >>
You will do well to find a bookmaker which covers darts in more detail than Bet365, with their mobile app being both easy and use and packed full of features. All major events are available, along with some more regional competitions, with popular markets including handicap 2-way, correct leg score, lead after (legs), total legs and 170 finish in match.
Virtual darts markets are also available on a daily basis at Bet365, offering an alternative to the traditional form of betting, while live streaming is also available on their app, with a small stake or positive account balance being required in order to gain access.
WILLIAM HILL DARTS BETTING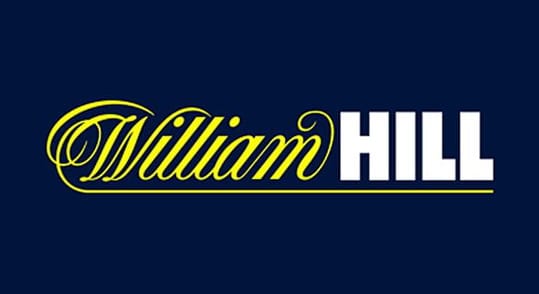 ☑️ App rating: 4.8/5
☑️ Read full William Hill review here >>
Bookmaker William Hill cover everything from the PDC World Darts Championship to the Czech Darts Premier League on their website and mobile app, with matches involving the top players coming with 30+ markets. Both pre-match and in-play options are available, with correct score, highest checkout and total legs once again being among the most popular bets. William Hill is another bookie offers live darts streaming, adding to the excitement of their app, while also making it easier to select which players to back.
CORAL DARTS BETTING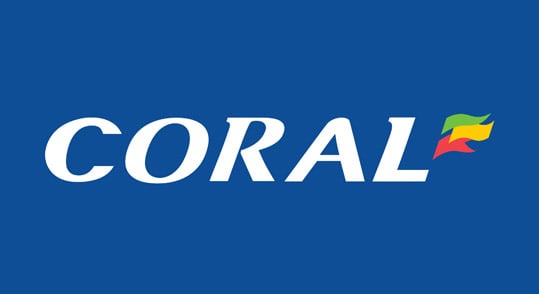 ☑️ App rating: 5/5
☑️ Read full Coral review here >>
Darts markets on the Coral betting app are separated into Today, Tomorrow and Future, allowing punters to quickly locate their favourite options, with in-play, match, tournament and outright bets being on offer. Darts fans can look forward to choosing between 35+ markets generally, with handicap, correct score, race to 3 legs and match winner being among the most popular.
Coral also occasionally introduce darts-specific promotions, including price boosts on particular players to win an upcoming event, as well as money-back specials. On top of this, live streaming of darts tournaments is also available regularly, making the Coral app a leading option for punters.
BETFAIR DARTS BETTING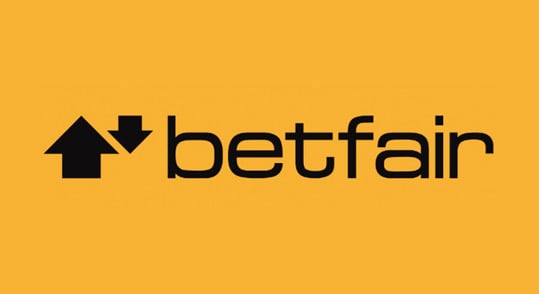 ☑️ App rating: 4.7/5
☑️ Read full Betfair review here >>
The Betfair app is also worth considering for darts fans, with the bookmaker covering all major events, with their pre-match and in-play markets being extensive. Punters can even bet on a player to win an upcoming encounter and both players involved to throw a certain number of 180's, while more traditional markets are found too. Meanwhile, the #OddsOnThat feature allows punters to combine multiple markets when creating their preferred bet. Darts is also a sport which features at Betfair's live streaming page, adding to the appeal of their app.
HOW TO BET ON DARTS
Whether you are new to darts or have been following the sport for years, it is important to fully understand exactly how betting in this area works. With darts betting now being available on a large number of platforms, including darts betting apps, the options available to punters are also growing rapidly. When looking for the best darts betting odds, app users will generally be able to take advantage of the following markets:
HANDICAP BETTING
The majority of bookmaker apps will allow punters to place handicap bets when it comes to darts matches, which are likely to be familiar to many. When creating darts betting odds, bookies will issue a spread on the two players involved, with the favourite being granted a negative spread, while the underdog will have a positive spread.
As a result, punters will be betting on which player will cover their spread. For example, if Andy Jenkins is offered a -1.5 spread, while James Wade is priced at +1.5, Jenkins is backed to win by 1.5 sets or greater.
1×2 MATCH WINNER
The most popular darts betting market remains the match winner option, with punters backing the player in which they believe will come out on top. Those picking correctly will win their bet, with the simplicity of 1×2 markets meaning that this is still the preferred bet type for many darts fans. A draw in darts is rarely available today, however punters should look into this beforehand.
WHO WILL WIN LEG
Darts matches are made up of individual legs, with players having to meet the 501 target in order to win one leg. As a result, punters can bet on the individual winner of legs, whether it be the first in the match or the next using an in-play market. If a certain player is known to be a fast starter then they may well be worth backing to win the first leg of a match.
MOST 180'S /TOTAL 180'S
A 180 is scored when players throw three consecutive treble 20's, with this being the maximum score available with three darts. A player's ability to consistently throw 180's could well be the difference between victory and defeat, with many bookies making it easy for punters to bet on who will score the most number of 180's, or alternatively a certain number of this score. Certain players are known for going on streaks in this area, so be sure to take this market into account when betting on darts matches.
9 DART FINISH
Like a 147 break in snooker, a 9 dart finish is undoubtedly the pinnacle in darts, with the skill involved making it an unlikely occurrence. However, punters can bet on a player needing just 9 darts to reach the 501 target during a match, with the likes of Phil "The Power" Taylor and Michael van Gerwen having hit 9 darters in the past. Odds of 126 (125/1) for a 9 darter to be hit in a match often attract punters, with a small stake being recommended here.
TOURNAMENT OUTRIGHT WINNER
For those who prefer longer-term bets, punters can also place outright tournament bets on darts betting apps, whether it be on who will win the PDC World Darts Championship, European Championship or Grand Slam of Darts.
POPULAR DARTS EVENTS
While darts events take place throughout the year, there are certain tournaments that dominate when it comes to darts betting, including the following competitions:
PDC WORLD DARTS CHAMPIONSHIP
Darts World Championship odds are much anticipated by punters today, with the event taking place in December/January at the famous Alexandra Palace in London. Having first been staged in 1994, the PDC World Darts Championship involves the sports best players, with Scotland's Peter Wright having won in 2019, lifting the Sid Waddell Trophy in the process. However, Phil Taylor is a name often associated with the event, thanks to his 14 wins from 25 appearances.
PREMIER LEAGUE DARTS
Founded in 2005, the Premier League of Darts is played on a weekly basis from February to May each year, with the sports' 10 best players battling it out for the title. Matches take place in the UK, Ireland, Germany and the Netherlands, with Michael van Gerwen being the reigning champion. The first four players involved are chosen as a result of the PDC Order of Merit, while six additional wildcards are then selected.
UK OPEN
Staged in Minehead, the UK Open sees some 160 players competing against each other in an open tournament format, with the PDC's Top 32 entering the tournament in the fourth round. Michael van Gerwen again came out on top last time out, winning over £100,000 in the process.
WORLD MATCHPLAY
The World Matchplay takes place at Winter Gardens in Blackpool each year, with the tournament dating back to 1994. England's Rob Cross was victorious in 2019, with the event attracting players in part thanks to a total prize fund of £700,000.
WORLD GRAND PRIX
The World Grand Prix takes place in Dublin in October each year, with the knockout-style event having been around since 1998, with Phil Taylor having won for the first three years. Van Gerwen has now won twice in a row most recently, taking home the £110,000 prize in the process.
HOW TO PICK THE BEST APP FOR DARTS BETTING
The apps mentioned on this page all score highly when it comes to darts betting, with their mobile platforms standing out from the crowd for a number of reasons.
Firstly, such bookies regularly offer the best odds, allowing for some significant earnings to be made.
Meanwhile, betting apps also often introduce promotions surrounding darts, helping punters to maximise winnings and minimise losses when betting on matches and tournaments.
As well as this, the live streaming of darts matches makes it easier to follow the action, as well as make predictions when top players are involved.
The best darts betting apps also offer a range of markets, not only 1×2 betting.
DARTS BETTING TIPS & STRATEGIES
When betting on darts, it is important to come up with some form of strategy, which should take into account your budget and objectives. With that being said, the following darts betting tips have been put together in order to help you along the way:
Any darts betting strategy must consider your budget, with a small proportion of your disposable income being used to place bets. Never go beyond your budget.
Stick to what you know when placing darts bets. While it may be appealing to bet on players which you have a poor knowledge of due to high odds, try and stick to markets which you understand fully.
Take advantage of markets away from 1×2, with handicap, leg and 180 betting being available on most darts betting apps.
Utilise the live streaming features found at darts betting apps, with watching the action unfold not only being enjoyable, it will also enhance your chances of placing successful bets.
Keep a close eye on live darts betting markets, with punters who have a good understanding of the sport regularly being able to find good value here.
Be sure to check out the darts promotions offered by bookies, whether it be a welcome bonus, price boost or money back special.
BOTTOM LINE ON DARTS BETTING
Darts betting has grown massively over recent years, with the number of world class players making things increasingly interesting and potentially rewarding for punters. Bookmakers offer markets and features surrounding the sport on both desktop and apps, with all major darts events being covered, meaning that bets can normally be placed daily. So, no matter which darts betting app best suits your needs, log on and back your favourite players today.