BET BUILDERS & REQUEST A BET
There are plenty of markets to bet on at online bookies these days. They go above and beyond what land-based shops ever offered. One of the most notable examples is live betting, but the industry never sleeps. It constantly changes the tune and gives punters better ways to bet on. Thanks to the bet builder feature, you can now bet on multiple outcomes in a single match.
So far, punters would need to request a bet for several scenarios. This is a time-consuming process and until the sportsbook provides those odds, they might already lose value. Not with the bet builder, though. Now used at a growing number of betting sites, you can use it to build a bet and get nicely boosted odds.
What is a Bet Builder and How Does It Work?
Bet builder is a brand-new feature that was introduced to the market just a couple of years ago. It gives you a chance to bet on several outcomes in a match.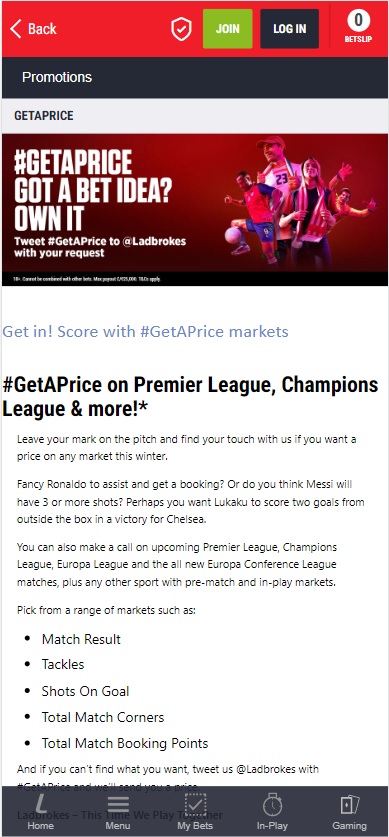 Let's take a derby between Arsenal and Manchester United for example.
You believe that Arsenal has the upper hand this season and that it'll lead at halftime.
This should be a high-scoring game too.
You think that Gabriel Jesus will score a goal or better yet a brace.
These are three different bets that won't have particularly great odds on their own. Thanks to this unique feature, you can build a bet out of the three with combined and boosted odds. You don't need to request a bet and wait for the sportsbook to respond anymore. The bet builder feature is now available at the biggest betting sites, including Paddy Power, bet365, William Hill, and more.
The great news is that the above-mentioned markets aren't the only ones you can use. You have a vast selection of markets to pick from, including 1×2, corners, cards, both teams to score, over/under, and more. Just like with a parlay, the more bets you put on your slip, the better.
Plus, the feature is fairly easy to use, so even if you're a beginner you shouldn't have any trouble.
How to Request a Bet?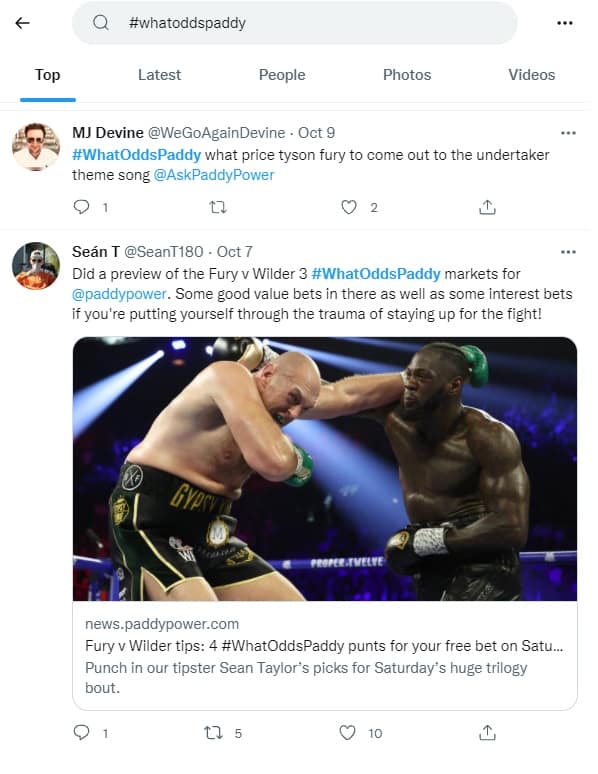 Requesting a bet at the biggest UK betting sites is very easy these days. The process has been fully automated, giving you flexibility to pick your punt. You'll see this feature under different names. See top 5 bet builders below for example.
The term reflects the bet builder process itself. Depending on the bookie, you will either need to request a bet via Twitter or another channel the sportsbook specifies, or you can use the system to your advantage and build your bet straight from the website.
With the latter, you will need to choose Bet Builder and add the selections using a button. Now that all your bets have been added to the slip, you will see the odds and the expected return when you enter your bet. You can usually view the details of this bet via the My Bets section or elsewhere on your account.
Top 5 bet builders in the UK:
Betfred – #PickYourPunt
William Hill – #YourOdds
bet365 – Build A Bet
betway – #BetYourWay
Ladbrokes – #GetAPrice
Important Terms and Conditions
This feature is not a free bet, but there are still terms and conditions you need to read. When you request a bet football market odds, you are agreeing to the terms set by the bookie. They can differ greatly depending on the feature.
At some betting sites, for example, the bet builder is only available on football matches. In that case, the maximum number of markets you can bet on will almost certainly be capped at 10 or close to that number.
Bet builder bets usually exclude If bets, reverse bets, teasers, or banker bets.
You won't be able to edit your bet builder once confirmed.
Of course, each sportsbook reserves the right to change the terms or the feature's options at any point.
Just like with a sportsbook bonus, it's best to read the terms before you use the feature. If you miss important rules under the fine print, you won't be able to cash out later.
Bet Builder Markets
The number of markets and which ones are eligible are choices only the bookie can make. When using the bet365 bet builder feature, for example, you have 12 markets to pick from. Those include:
Number of goals
Match results (half time and full time)
Player to score (one, two, or more goals, first, last, anytime scorer)
Corners
Cards
Offsides
Total match shots
Player shots on goal
Both teams to score
To qualify
To lift the trophy
While those are not all the markets available in football matches, they are more than enough to lure all types of punters. To put these markets on your bet builder, just add the selections one by one.
Other betting sites may have more request a bet markets on offer or fewer. The bet builder feature can be built from the ground up by every sportsbook, which is why you should read the terms and conditions.
Best Bet Builders
As mentioned earlier, the biggest betting sites in the industry heavily promote this unique feature. It's one that punters love, and in the paragraphs below, we'll give you the details of the most popular bet builders at the best UK betting apps.

Paddy Power
Paddy Power is one of the greatest UK sportsbooks. Launched in 1988, it has built stellar reputation in the industry and is widely known for its great promotions and competitive odds. A favourite of UK punters, Paddy Power covers the Premier League in full and events such as horse races from the UK and beyond. It also has a Paddy Power bet builder offer for all football fans.
There's no Paddy request a bet feature, but the bet builder is built within the site. To use it, all you need is to select it from the event page and start adding the selections. The system will do everything for you. If it gives you an error on placing your bet, it means that you can't combine the two markets.
Paddy Power also has a great customer support team which can help you with any kind of problem. If you need more info on the feature, you can get in touch via live chat.
Betfair
Betfair is the best betting exchange in the world and it has a sportsbook too. It comes with all the bells and whistles of major betting sites including the bet builder feature. The Betfair bet builder is available on the events tab for easy access on desktop and mobile devices.
As one of the premier sportsbooks in the UK, Betfair has great offers for any sport you can think of. Of course, football and horse racing are in the focus, more specifically the Premier League. You can use the bet builder at the website to make your own bet and get some great odds to bet on.
To use it, just tap the feature and start adding selections. The process is fully automated and will calculate the return as soon as you place a stake. Betfair has generously divided the bets per markets so even beginners can find what they're looking for easily. With Betfair's odds being among the best in the industry, it's not hard to see why players love using the feature.
bet365
bet365 is a global brand that has grown to become one of the best, if not the best, in the industry in 2022. It's a favourite of millions of punters thanks to the customer-first approach and the industry-leading odds in most markets. bet365 is a generous betting site too, and it has a request a bet feature that's fully automated.
The bet365 bet builder feature works perfectly well. It only allows 12 markets, but that's more than what the average punter can handle. What's great about it is that it's easy to use and covers the most popular football markets. You can combine both teams to score with player goals and match shots, for example, and get a pretty nice return on that combo.
Keep in mind that the bet365 request a bet feature comes with excellent, competitive odds that many other betting sites can't match. If you're already a member of the site and you don't want to stick to traditional bets, the bet365 bet builder feature is the real deal.
[render_widget widget_id=378 name='TBA – Bet365 widget']
William Hill
The William Hill bet builder feature is called #BuildYourOdds. As the name suggests, you build the slip yourself with great odds and the markets the sportsbook allows. The feature is most commonly used on Premier League matches, but when you select it, it'll list a selection of matches that you can use it on.
Other than that, the process is automated. You won't have to request a bet and wait. Just add the selections on your slip and enjoy. William Hill is, by many, the best betting site in the industry. It certainly has the features punters ask for, and the odds are among the best as well.
Known for its football and horse racing promotion, the bet builder feature at William Hill is a must. It helps that the betting site is pretty easy to navigate on any device. You can build your bet from PC, laptop, or using the mobile app and bet on the go.
[render_widget widget_id=643 name='TBA – William Hill widget']
Ladbrokes
Ladbrokes took its sweet time with the bet builder feature, only introducing it recently. Surprisingly, it has one big advantage over others – there's no limit on how many bets you can add for a match. The feature is pretty user-friendly, and considering the fact Ladbrokes is a major sportsbook on the market, you'll get some great odds to go with it.
The Ladbrokes bet builder is called #GetAPrice. Unlike the automated bet builders we previously mentioned, this one works the old-fashioned way. Well, with a modern twist. In order to pick and combine your own markets, you should ping @Ladbrokes on Twitter for a price. It'll get back to you quickly so you can bet.
Alternatively, you can use the bet builder specials at the site, but those are only for selected matches and markets. If you're looking to request a bet on football, we suggest doing it in advance as the process can take a while.
[render_widget widget_id=503 name='TBA – Ladbrokes widget']
Conclusion
The bet builder feature is one of the most advanced and best additions to the growing online sports betting market. Why stick to parlays or miss the opportunity to score on a few match markets? With it, you'll be able to request a bet or build your own slip with boosted odds for markets that don't necessarily pay great on their own.
All the big sportsbooks have it, and you should use it to your advantage. It's an exciting way to bet on the biggest PL derbies, and other football matches as well.
FAQ
How to request a bet on Paddy Power?
You don't need to request a bet on Paddy Power – you can instead use the automated bet builder. Select it from the event list and add selections to it. Place your stake and the system will instantly calculate your return.
Can you cash our bet builder bets?
It depends on the sportsbook, but in general, cash out is not available on bet builders. Of course, some might decide to offer it, but only if all your selections have a chance to win.
What is the best bet builder?
It all goes down to your preferences. Some will love Ladbrokes' since it doesn't cap the number of bets, others will be satisfied with bet365's maximum of 12 selections.